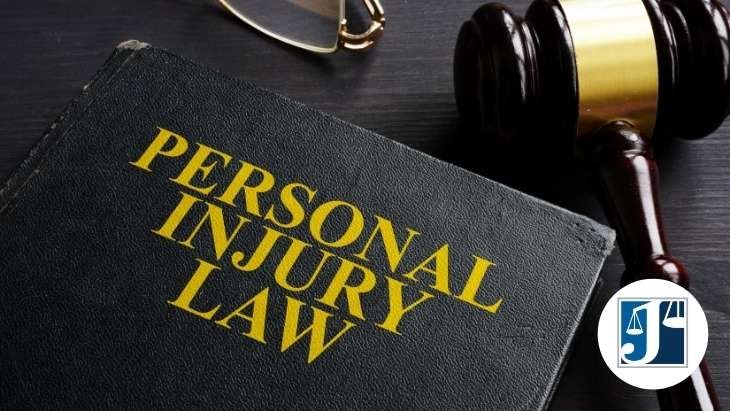 The fact that not many people will ever need to learn about how a lawsuit or claim is filed post an accident and the procedure thereafter, is something to be grateful for. However, if you find yourself scrolling down this article, chances are that you want to learn about all the stages and steps leading up to a case of personal injury. We can understand how confusing and daunting it may appear to be to all those who have never had to file a claim for personal injury. This is where we can step in and help you out. Hire one of our experienced and extremely skilled lawyers to help you cruise through the entire process without a hitch, and as smoothly as possible.
We, at Edward B. Jones & Associates, LLC practice personal injury law with the only aim of representing our clients, who are victims of grave personal injuries, and getting them the compensation that they and their families are entitled to. We have long been one of the most trusted law firms and the one people know that they can rely on when they suffer grave injuries in workplace accidents, car accidents, truck accidents, maritime accidents or any other kind of personal injury cases in Louisiana.
The first thing that you need to do when you suffer a medical injury is to make sure that you get prompt medical treatment and that you follow your doctor's advice. This is especially important when it comes to personal injury cases because in such matters proper and accurate medical records and documents are what are needed to help in establishing the nature, extent and seriousness of your injuries. While many people are not comfortable with seeking a doctor's help, you must keep in mind that not getting the medical attention you need can be counter-productive and can be used against you in court as it might be contended that the extent of your injuries was not serious or grave enough to warrant a compensation.
Now, it is important to note that in Louisiana, the statute of limitations for filing a claim for personal injury is one year. The following are the steps to follow in such cases, after getting the necessary medical treatment, of course:
1. Finding a lawyer
It is imperative that you are comfortable with your lawyer and have absolute confidence in them and their abilities when filing for a Personal Injury Case in Louisiana. So, don't hold back when it comes to finding the one you think is right for you. Ask friends, take recommendations, search the web, read reviews and when you do meet with a lawyer, make sure to ask for references and all about their experience.
It is advised that you don't waste any time in finding yourself a legal representative. At Edward B. & Associates, LLC, not only do we have exceptionally knowledgeable and skilled lawyers, we also provide you with case evaluations to discuss the particulars of your experience for free!
You must also understand consulting a personal injury lawyer in Louisiana regarding your case is always advisable because even if you don't think your injury or accident was significant, you might learn that your claim is not as simple or insignificant as it may have seemed to you at first.
Not just that, your lawyer can also get the ball rolling by helping you file your claim for personal injury as well as informing the person/s responsible for injuring you that you intend to file a claim against them.
2. Discovery stage
At this juncture, your lawyer will look into the facts of the case, which is why it is recommended that you hire a lawyer or law firm with the resources to carry out proper investigations to bolster your case.
In all probability, you will be required to give a testimony regarding the occurrences of the day of the incident. You will also be required to keep a record of the estimated damage to your vehicle or personal property, loss of wages and other damages.
3. Negotiations
Once your injuries have been treated completely, your lawyer will start negotiations with the insurance company to get your settlement. Therefore, it would be wise to gather all your invoices, bills and medical records, etc.
4. Lawsuit or settlement
A lot of personal injury cases are settled without having to go to trial. However, if the lawyers are unable to arrive at a satisfactory outcome or agreement through negotiations, then, in all likelihood, a law suit will be filed and will possibly go to trial. Either way, we, at Edward B. Jones & Associates, LLC, will do whatever it takes to make sure that our clients get what they desire and deserve.
5. Outcome
At the end of the process, you will most likely receive compensation for loss of work, other damages and funds to pay for your medical treatment.
Please do keep in mind the fact that failure to file a claim before the time period prescribed by the statute of limitations runs out will bar you from filing a personal injury claim for the injuries suffered due to the accident and will lead to forfeiture of the opportunity to receive compensation for the losses and injuries suffered by you. There are, however, a few exceptions to this rule, but these are better discussed with the lawyer or attorney dealing with your personal injury claim.
Are you looking for a good lawyer to help you with your personal injury claim in Louisiana? Well, look no further.
We, at Edward B. Jones & Associates, LLC, are committed to handling our clients' cases related to personal injury in Louisiana effectively in order to get the best results and are focused on providing legal services to our injured clients and their families.
We are renowned for our expertise in matters pertaining to family law, wrongful death, criminal defense and auto accidents in Louisiana. With us by your side, your otherwise rough legal journey will be smooth sailing and we will help you attain your goals in just a matter of time.